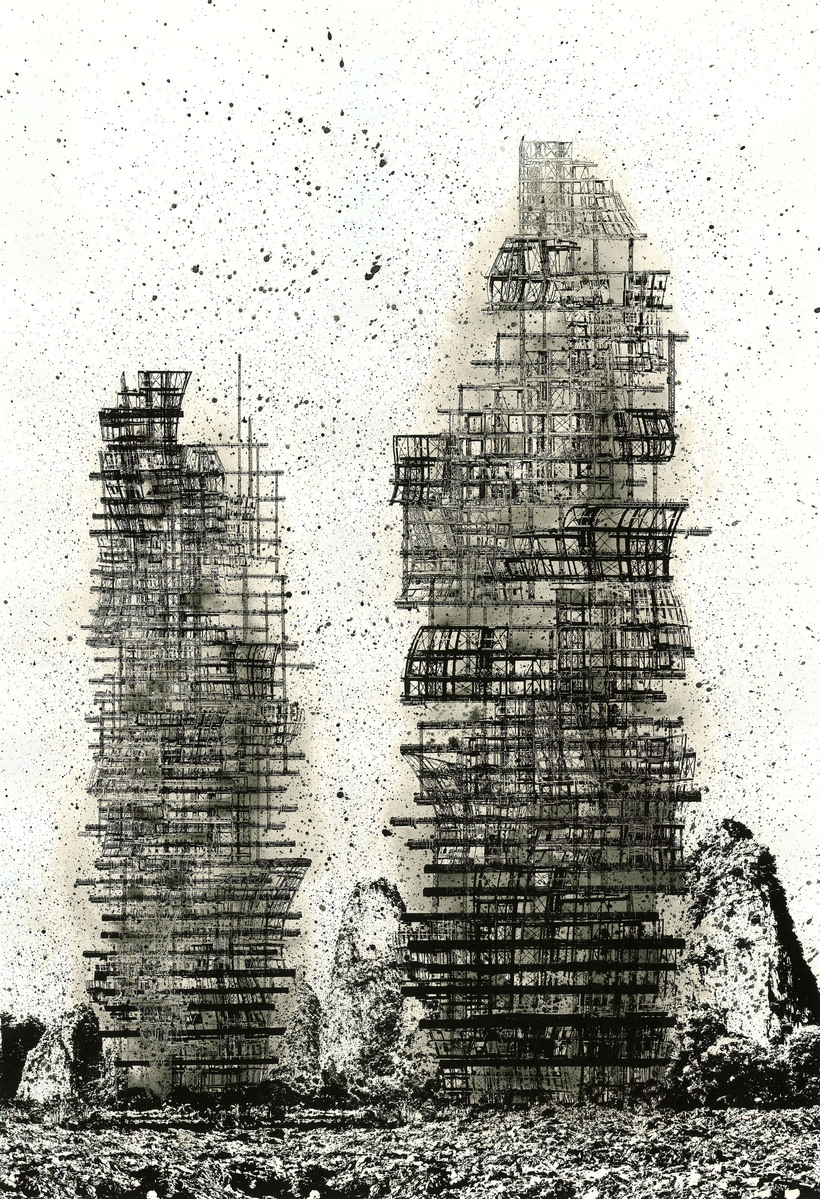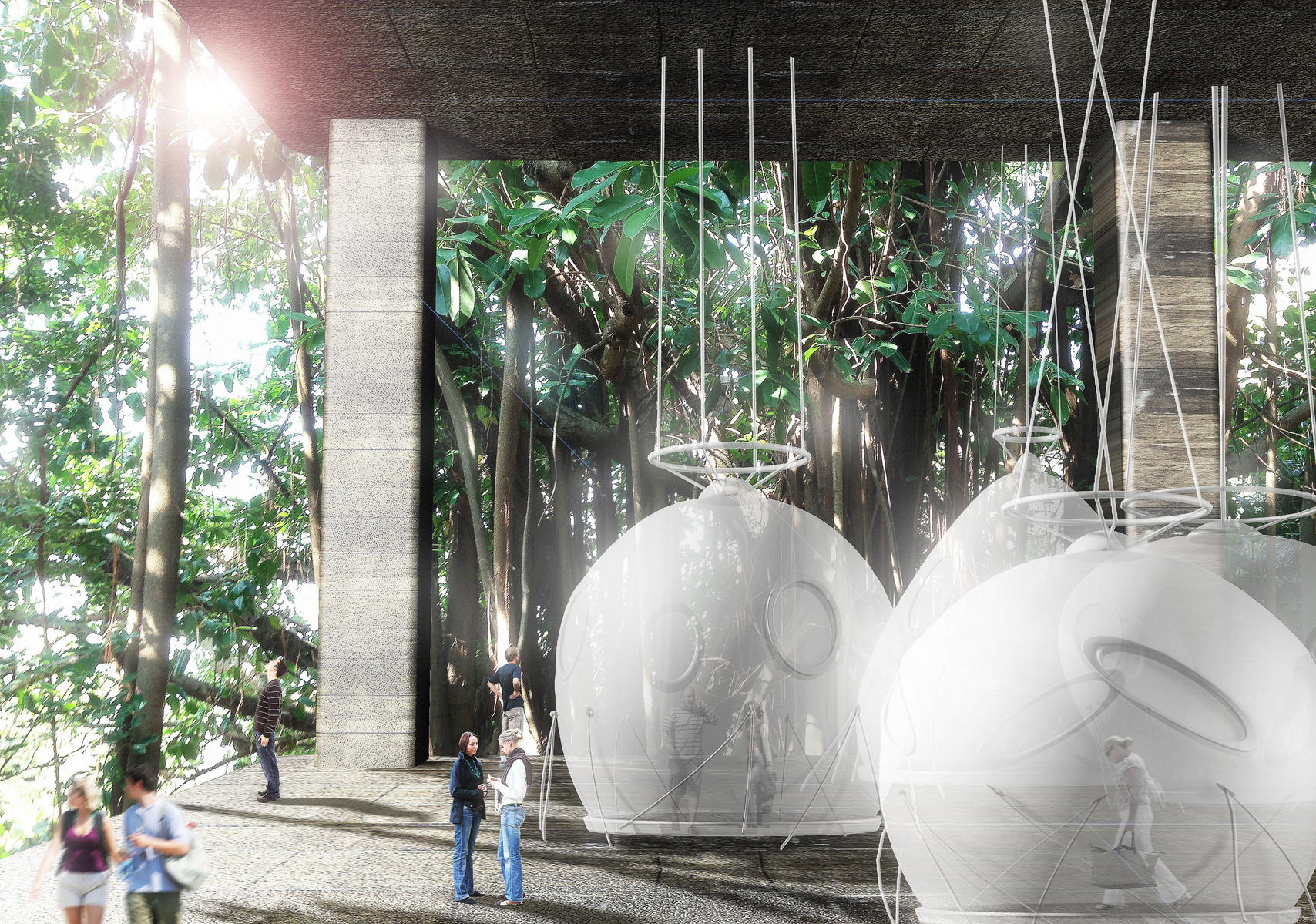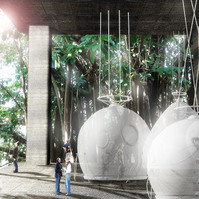 >MOST ADAVANCE ARCHITECTURE OF OUR TIME.
>BUILDINGS THAT MORPH, TWIST, CURL, WARP, FLY, DIG AND TRANSFORM!
>CREATIONS SO ADAVANCE THEY HAVE PAVED THE WAY FOR THE NEXT 1000 YEARS.
>BUT THEY ALL SEEM TO MISS THE POINT OF SUSTAINABILITY.
>TECHNOLOGY AS AN ENTITY IS NOT SUSTAINABLE!
>IT'S LABOUR INTENSIVE, FULL OF DEFACTS AND NEVER ABLE TO SATISFY THE INSATIABLE GREED OF THE HUMAN RACE.
>NATURE IS THE PERFECT CREATIVE MACHINE.
>I SEE MANY EVOLO CREATIONS MIMICING NATURE.
>TAKING THEIR IDEOLOGY, GEOMETRY, PHYSCALITY AND ORGANICITY AND ADAPTING INTO ARCHITECTURE.
>BUT WHY MIMIC NATURE WHEN ALL WE ARE DOING IS PRODUCING INFERIOR IMITATIONS.
>LEARN TO EMBRACE AND CO-EXIST WITH NATURE.
>AS OUR ANCIENT ANCESTERS HAVE DONE BEFORE.
>ARCHITECTURE BY ESSENCE IS A DESTRUCTIVE PROFESSION.
>BUT I BELIEVE THE NEXT EVOLUTION IS CO-EXISTENCE.
>WHERE "TRUE ENVIROMENTAL" DESIGNS HAS TO BE RECONSIDERED.
>SUSTAINABILITY IS NOT JUST ABOUT CREATING THE NEW THAT IMPROVES ON THE PRESENT DOWNFALLS.
>SUSTAINABILITY IS ALSO ABOUT RECYCLING THE OLD.
>SO THUS IMAGINE THIS:
>AS TIME CONTINUES BUILDINGS MOSTLY BECOME DERELICT MONOLITHS.
>THEY ARE EITHER ABANDONED OR CAST ASIDE.
>DISMANTLING THEM REQUIRES HUGE LABOUR/MATERIAL COST AND CREATES ENORMOUS WASTAGE.
>I PROPOSE WE ADAPT THESE ABANDONED STRUCTURES AND TRANSFORM THEM INTO NEW LIVABLE COMMUNITIES.
>I PROPOSE WE GROW PLANTATIONS AND TREES AROUND THEM AND LET NATURE MORPH THEM INTO A FUNCTIONAL ENTITIES.
>I PROPOSE WE REJECT THE NEED TO HAVE ANY FORMAL LANQUAGE FOR ARCHITECTURE AND LET NATURE "EVOLVE" OUR STRUCTURES.
>WHY DO WE NEED TO INVENT TECHNOLOGY WHEN NATURE HAS ALWAYS BEEN AT OUR DISPOSAL!
>THE UN-SUSTAINABLE TOWER WILL NEVER SUSTAIN IN PHYSCALITY, GEOMETRY, AESTHETIC OR COMPOSITION.
>BECAUSE OUR PLANET IS A CONSTANTLY EVOLVING ORGANISM, JUST AS LIFE IS…..
>ARCHITECTURE DOES NOT NEED TO BE PRISTINE, SLICK OR SHINY.
>MAINTAINENCE IS ALSO WASTAGE.
>TECHNOLOGY MAY EASE OUR EXISTENCE BUT CAN ALSO INCREASE OUR RELIANCE- DEGRADING, STUPEFYING AND ALIENATING US FROM REALITY.
>THIS IS WHY MY PROPOSAL IS A MIXTURE OF HAND PAINTINGS AND COMPUTER WORK.
>AS I SIMPLY BELIEVE COMPUTER GRAPHICS CAN NEVER CAPTURE THE CHAOS AND IMPERFECTION OF OUR WORLD.
>WE NEED TO EMBRACE CHAOS AND IMPERFECTION AS MUCH AS THE ASSUMPTIVE PERFECTNESS OF TECHNOLOGY.
>THE UN-SUSTAINABLE TOWER IS PROBABLY THE MOST LOW-TECH BUILDING EVER CREATED FOR EVOLO.